Requiem for the Fallen at Carnegie Hall
It was after a chance encounter in 2015 in Washington, D.C., with the soprano and founder of the non-profit company Lyrica Classic, Yulia Petrachuk, that Emmanuel Dubois decided to com- pose almost exclusively for voice. As Emmanuel noted, "Yulia's unique talent as a singer and actress prompted me to conceive of a new music project, and I imagined a large piece with choir and or- chestra to commemorate the centennial of the end of World War I, with Yulia as soloist."But by an incredible twist of fate, and most tragically, on March 22, 2016, the terrorist attack at Brussels airport in Zaventem killed and maimed scores of people. Among the victims was Dubois' long-time friend and neighbor, André Adam, former ambassador of Belgiumto the U.S. and the United Nations. André died instantaneously in the bomb- ing, and his wife was grievously injured.The tragedy and sadness of this attack more than anything else galvanized Du- bois' energy, and the next two years were devoted almost exclusively to the compo- sition of the 45-minute oratorio "Requi- em for the Fallen." It is a tribute to his lost friend and composed in memory of all victims of war and violence; a call for peace and understanding. It is about that which is most precious to our humanity: mutual respect.In June 2018 the oratorio premiered in the church of Saint-Clar, France, by a community orchestra. It was touching to notice most of the young musicians had a parent or relative who perished in WWI.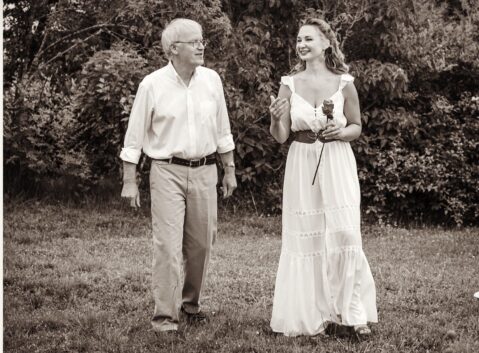 The Love Letters at Carnegie Hall
On July 11th, 2019 at Weill Recital Hall at Carnegie Hall Lyrica Classic Entertainment presented the mono-opera The Love Letters by Ukrainian composer Vitaly Hubarenko.
The opera was performed about 17 times while the composer was alive and only few times after he died in 2000. Such a small number is due to significant difficulties in the soprano part, which requires perfect intonation, vocal technique, and excellent acting skills. Within sopranos who performed this piece are such accomplished singers as Evgeniya Miroshnichenko, Galina Pisarenko, and other known artists.